The Sun is astonishingly powerful...
From 150
million
kilometers away it has the power to give light and heat, provide usable energy and toast our skin, if we wish. Unfortunately it also has the power to damage furnishings, causing fading and/or brittleness for all sorts of items including upholstery, flooring and cabinetry.
Window coverings protect your valuable home furnishings, and allow you to enjoy your views when desired. Many different options are available, from the sleek and understated to focal and elegant... and everything in between!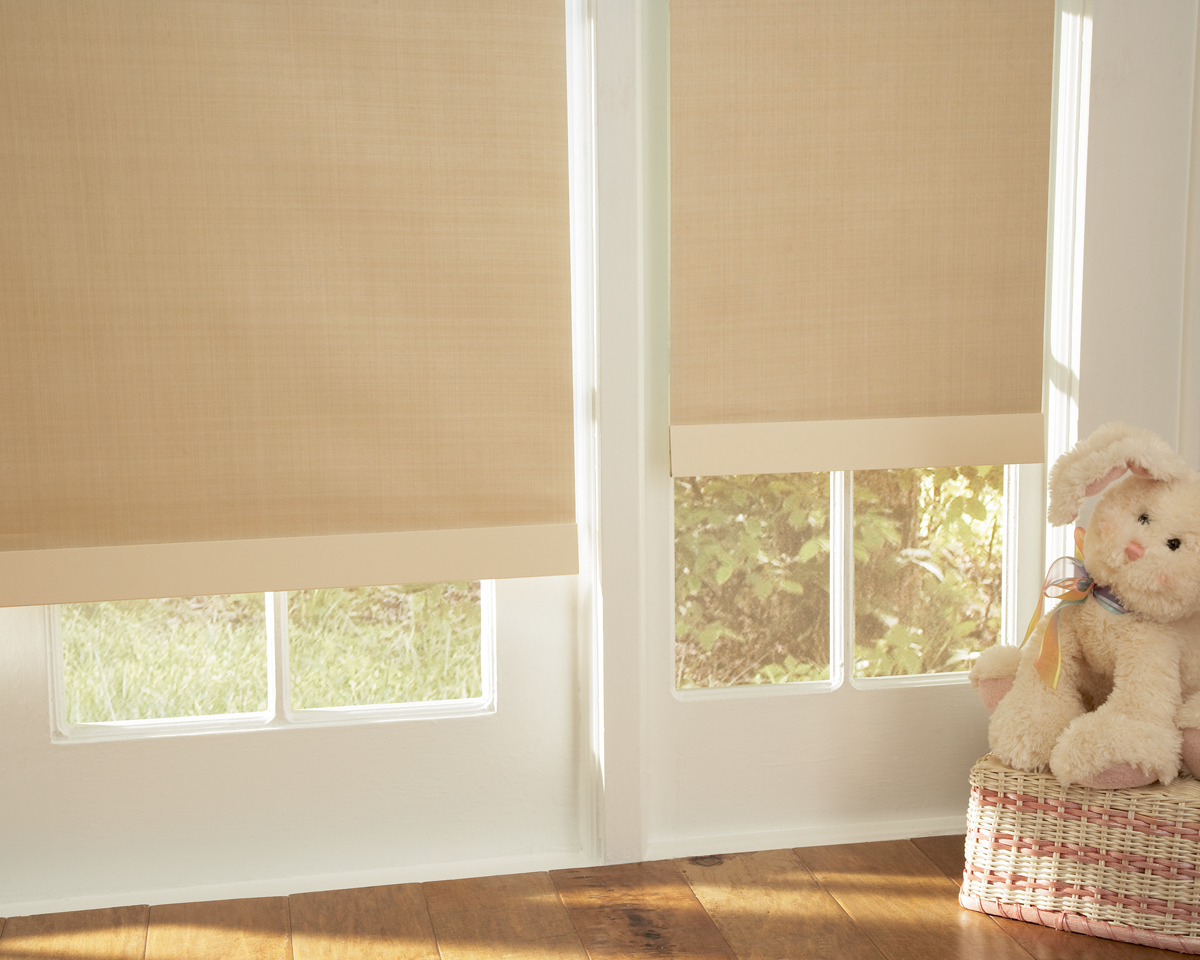 A very common concern is that of not wanting to lose a great view, or to be 'shut off' from the outdoors & lovely light during the day- but still protect from harmful sun. The good news is that there are several types of shades that can allow you to get the most out of your windows and solve this dilemma.
Silhouette & Nantucket shadings from Hunter Douglas combine two layers of sheer fabric, with a soft vane suspended between. This gives the benefit of up to 87% UV blocking even when tilted open, allowing diffused, soft sunlight to bathe your room, and providing a filtered view of outdoors.The vanes can also be tilted to any degree for complete privacy and lighting control.
Much of the same effect can be attained in a vertical, drapery style treatment with
Luminette Privacy Sheers.
Hunter Douglas Designer Screen Shades offer sun protection and view when total privacy and light control aren't the main concern. Easy-care fabrics and a variety of opacity and texture choices make these a popular choice for kitchens, sun-rooms and offices. Available as roller shades, roman shades as well as vertical gliding panels.
Another opportunity for enjoying both light/view and complete privacy,
the 'Duolite' option for Hunter Douglas Duette and Applause...
A private and insulating honeycomb fabric is paired with a fine, sheer honeycomb above to create a two-in-one shade. An excellent choice for bedrooms and bathrooms in particular, as you can ensure total privacy at whatever height you wish, while allowing in diffused, softened light above when desired.
Stop in at Bruton's to explore all these possibilities and more, available to protect your furnishings and enjoy your windows.